This evening at midnight, I will be flying to Amsterdam (with a short layover in Zurich). I haven't seen my parents or family in months, so I'm honestly so excited to visit them! My grandmother's 90th birthday is coming up next week, and I'm thrilled to be able to be there. After all, 90 is a huge milestone, and who knows how many birthdays she has left?
Since I'll be travelling when I'm supposed to be sound asleep, I thought I'd share some tips on how to survive an overnight flight. I'm the lightest sleeper
ever
, so I really had to figure out how to make myself as comfortable as possible on those tiny airplane seats. But fear not, I think I've found a way!
This is why I will share with you my ultimate survival guide on travelling at nighttime, and also some of my absolute travel must haves!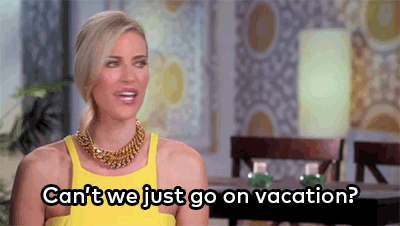 1. Start hydrating early
It's important to drink lots of water on any flight to not dry out your body and skin. But when you're flying overnight, it's very annoying to have to walk to the bathroom all the time. You'll constantly wake up everyone around you, and I'm pretty sure nobody appreciates that (read: everyone will hate you). That's why it's a great idea to focus on drinking water the day of your flight, including right before boarding your plane. That way, you don't have to worry about dehydrating yourself.

This doesn't mean you shouldn't be drinking any water during your flight, though. I like to bring an empty water bottle that I fill before boarding, so I can sip some water whenever I feel like it while in the air. One can never be too hydrated, right?
2. Wear something comfortable
Nobody likes sleeping in tight, restricting clothes, so try to wear something comfortable. I'm always cold, especially on airplanes, so I tend to layer my outfit whenever I travel. It's a lot warmer and it also saves me some space in my luggage 😉
Pro tip: Wear a scarf! Those airline blankets never seem to be big enough to cover my whole body, so having a nice big scarf with me always helps keeping me warm. My
classic Burberry scarf
is my favourite, as it's super soft and looks really pretty!
3. Don't skip your skincare routine
Try to treat this night as any other regular night by cleaning your face, and putting on your skincare products, just like you normally do before going to bed. I personally prefer doing this before boarding my plane, but of course you can also do it on board if that's what you like. Sleeping in your make up is a big no-no, so don't forget to remove your make up! That's skincare rule number 1!
Lots of women like to use sheet masks on planes, but I prefer overnight masks because it looks
a little
less serial killer-like, and it's just easier in my opinion. My favourite is the
Chanel Hydra Beauty Masque De Nuit Au Camélia
, because it hydrates really well and isn't really visible on the skin, but any overnight mask should work really. Don't forget you're only allowed to bring small, travel-size liquids in your hand luggage.
4. Eat before your flight
I've loved some airplane meals, but disliked most of them. I've once barely eaten on a long flight to Sao Paulo because I simply didn't like the food, and was absolutely starving when we finally landed. This is why I recommend you to find a restaurant at the airport and eat before your flight! This way, your stomach won't be too empty if you don't enjoy your in-flight meal. It's also a great idea to bring some snacks in your hand luggage, just in case you get a little hungry!
5. Invest in a quality travel pillow
I used to never be able to sleep on airplanes, until I bought my
Cabeau S3
. Most travel pillows that I've tried ended up being uncomfortable and not supportive enough, but this one is amazing. It's a bit higher than most, and you can attach it to your seat, so it eliminates head bobbing, and really helps support your head while you sleep! I love it, I no longer get neck pain after a long flight, and it's the only way for me to get a good night's sleep on board.
Plus, it comes with its own pouch to carry it in, which also holds my pink satin sleep mask.
6. Bring a toothbrush
A smelly breath is not that charming, but it happens to everyone. It's very easy to fix by brushing your teeth after finishing your meal, or after you have slept. Simply bring a toothbrush and a small tube of toothpaste, and you're good to go.
7. Prepare your devices
How annoying is it when you're off to the airport, only to find your phone or camera isn't charged? This is why preparation is everything! A good idea is to make a list of devices you want to bring, and to charge them the day before your flight, so you can be sure they're all ready for your trip!
I remember one time, my in-flight entertainment screen was broken, so I had to keep myself entertained in other ways. Luckily I brought a book to read (it was a mid-day flight, so no awkward switching light on and off while the person next to me tried to sleep), but it did make me realize to just download some Netflix shows on my phone, just in case it ever happens again. Another great idea is to listen to some audiobooks!
8. Invest in noise cancelling headphones
A great way to block out other people's snores, is by wearing noise cancelling headphones. I love my pink
Fresh 'n Rebel "Clam" ANC (active noise cancelling) headphones
because they also work when I'm not listening to music and simply want to sleep without being distracted by others, or by the many noises of a plane. I've never been a big fan of earplugs, so these headphones have been a great buy for me.
++
These are all of my tips for an overnight flight, so now I would love to hear from you! Do you have any travel tips to share with me?